Shopping Cart
Your Cart is Empty
There was an error with PayPal
Click here to try again
Thank you for your business!
You should be receiving an order confirmation from Paypal shortly.
Exit Shopping Cart
Historic Hoosier Hills RC&D
Helping You Help Your Hometown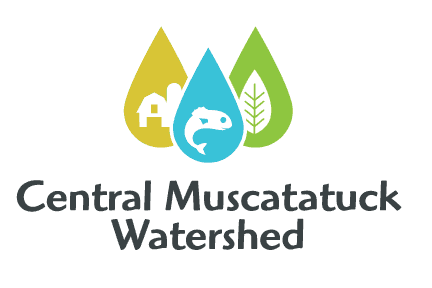 - is a regional initiative in Southeastern Indiana working to improve and sustain water quality in a five county area including Jackson, Jefferson, Jennings, Ripley and Scott Counties. The project was recently awarded a 319 grant funded by IDEM and sponsored by Historic Hoosier Hills RC&D for implementation.
Central Muscatatuck Watershed recently helds its 1st Public Meeting in March 2010 at the Jefferson County Fairgrounds. Information was handed out on the cost-share program and events to come.
If you are interested in viewing the PowerPoint that was presented by Steve Franklin on the Best Management Practices that have been approved for cost-sharing please click here.
Phase 2 Implementation
August 27, 2009 thru August 26, 2012
Central Muscatatuck Watershed Enters a New Phase
(Versailles, Indiana) Central Muscatatuck Watershed (CMW) project is a regional initiative in
southeastern Indiana working to improve water quality by implementing best management
practices within the five county area of Jackson, Jefferson, Jennings, Ripley, and Scott
Counties that fall within the Central Muscatatuck Watershed.
The CMW project has recently entered a new phase. The initial two year phase has yielded a
new grant from the Indiana Department of Environmental Management (IDEM), which will fund
entry into the implementation phase. A total of $507,000 was awarded to Historic Hoosier
Hills Resource Conservation and Development (RC&D) in Ripley County to fund this project.
In September, Steve Franklin was hired as the Conservation Technician for the CMW.
Franklin will take on the task of overseeing implementation of the CMW Management Plan.
Launched on August 27, 2009, the plan contains key actions, recommendations and
objectives that will help protect source water within the Central Muscatatuck Watershed.
Also in September, Casie Auxier was hired as the new CMW Educator. Auxier main
objectives will be the continuation of the volunteer water monitoring program, stream
and lake clean-ups, and educating the public on protecting the CMW.
Steve Franklin and wife Ashley and their two children, reside in Ripley County in Versailles.
Casie Auxier resides in Jefferson County near Canaan.
For more information on the Central Muscatatuck Watershed and how communities can get
involved, contact Casie or Steve at (812) 689-6410 extension 5, or email
[email protected] or [email protected]. Information is also available
at www.hhhills.org/CentralMuscatatuck.html.
Click here to view a pdf of the October Press Release
Contact Information & Staff
Office Location:
Ripley County USDA Service Center
1981 S. Industrial Park Road
PO Box 407
Versailles, IN 47042
ph: (812) 689-6410 extension 5 / fax: (812) 689-3141
Steering Committee Agenda's & Minutes- Click the date to view
Agenda's
Minutes
October 7, 2009
News Articles
For immediate release: September 03, 2009
Posted by: [IDEM]
Contact: Amber Finkelstein
Phone: (317) 232-8512
Email: [email protected]
IDEM helps fund Southeast Indiana watershed project
Local watershed project receives over $500,000 in water quality grant funds
It takes more than a bandage to improve water quality, which is why the Indiana Department of Environmental Management (IDEM) is proud to announce that the Historic Hoosier Hills Resource Conservation & Development Council has received a grant to combat water pollution at the local level and improve local water quality. IDEM awarded over $500,000 to the group for work in the Central Muscatatuck watershed.
Historic Hoosier Hills will use the grants to develop and implement a cost-share program for best management practices. These programs help landowners pay for improvements that address and improve local water quality concerns. The organizations will also perform outreach and education about actions that can positively affect the watershed.
"Individual actions and daily habits make such a large impact on water quality," said Thomas Easterly, IDEM commissioner. "Local education and improvement efforts are essential to improving Indiana streams. The work done by local watershed groups is incredibly important to all Hoosiers."
The grants, which come from a water quality program established through the Clean Water Act, are specifically designed to focus state and local efforts on nonpoint source pollution. Pollutants such as fertilizer, road salt, sediment, motor oil, or pesticides are carried over fields, lawns, and streets by rain water or snowmelt. These pollutants enter lakes and streams or seep into groundwater. While some is naturally occurring, most are a result of human activities. Nonpoint source pollution is the leading cause of impaired water quality throughout the country, and it affects aquatic ecosystems and wildlife.
Applications are received and reviewed by each state and submitted to the United States Environmental Protection Agency for approval. The process is competitive for funds that can be used for a multitude of projects, which can include education, technical assistance and monitoring programs.
Other Indiana organizations receiving local nonpoint source pollution watershed grants this year include: The Tippecanoe Watershed Foundation and Steuben County Soil & Water Conservation District in North Central Indiana; Allen County Soil & Water Conservation District and the Upper Wabash River Basin Commission in Northeast Indiana; Monroe County Soil & Water Conservation District and Putnam County Soil & Water Conservation District in Central Indiana; and, Clinton County Soil & Water Conservation District in West Central Indiana.
For more information about the nonpoint source pollution watershed grant program, visit the IDEM Web site at www.idem.IN.gov/5225.htm.
About IDEM
IDEM (www.idem.IN.gov) implements federal and state regulations regarding the environment. Through compliance assistance, incentive programs and educational outreach, the agency encourages and aids businesses and citizens in protecting Hoosiers and our environment.
1st Phase Information
Management Plan - If you are interested in learning more about the first phase of the Central Muscatatuck Watershed you can view a copy of the Management Planthat was approved by IDEM in August 2009. The management plan is an extremely large file. If you rather have a printed copy please contact Casie at 812-689-6410 extension 5 or email [email protected]
/